Construction Partner™
A Complete Construction Software
Solution for Just $5,995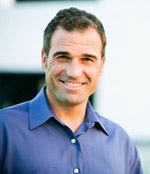 If you're not using Construction Partner, you may be spending too much time on tedious tasks – such as entering data more than once and fussing with spreadsheets – and too little time managing your business.
Construction Partner is an integrated construction software solution that automates and simplifies your accounting. You get detailed job costing and timely information while saving thousands on accountant fees each year. Plus, your staff will love how easy it is to produce things like work-in-progress reports and AIA billings.
For the low package price of $5,995, you'll get:
Complete construction accounting, job costing & estimating
Unlimited networked users & multi-company support
Importing of your existing data - no data conversion fees
Installation, setup & training
Sound Too Good To Be True?
If you've checked out other construction accounting packages, you know that getting all of the construction-specific functionality you need for just $5,995 sounds too good to be true.
But that's exactly what Construction Partner delivers – plus, we'll install it and train you how to use it. You'll be up and running in days (instead of weeks or months). Here's why:
Easy to Learn, Yet Powerful – Construction Partner is programmed in a logical, organized way to work like you do. Get all of the construction-specific functionality you need, without the complex learning curve associated with other construction software packages. Your staff will love it.
Owner Oversight/Visibility – Construction Partner gives you visibility into your most pressing issues, which supports profitable decision making. Equipment costs, payroll allocation, and estimating and accurate job costing, for instance, are all at your fingertips.
Accountant/Auditor Compliance – Stop jumping through hoops to make your accountant happy. All the data you need is in Construction Partner (no extra effort required). Plus, Construction Partner's audit trail is unsurpassed – it even includes entry-person footprints.
Robust Reporting – With hundreds of standard, pre-defined reports, Construction Partner delivers up-to-date information 'out of the box.' For example, Job Costing includes work-in-progress, cost-to-complete and variance-to-budget reports.
Third Party Integration – Construction Partner eliminates the need for spreadsheets. But if you're not ready to give all of them up, exporting data to a spreadsheet is a simple, one-step process. Other third party programs, such as JobClock® and stand-alone estimating systems, also integrate with Construction Partner.
Multi-Company Support – Whether you own one or more companies, Construction Partner streamlines your accounting processes. Easily consolidate financial data and simplify managment by leveraging Construction Partner's multi-company capabilities.
Installation and Setup – We install and setup Construction Partner at your office. We do not charge an extra fee for installation and setup.
Training – In addition to installation and setup, we provide training to ensure a quick, successful changeover to Construction Partner. Our live, interactive online training lets you work one on one with an instructor at your own pace on your own schedule. Free training is available for ninety days after your purchase. You'll be up and running in just a few days.
Technical Support – At Construction Partner, support begins the first time you contact us. We listen to your needs, answer your questions and solve your problems while providing a level of service rarely found in today's marketplace. Your first 90 days of Technical Support is included with your purchase.
Affordable Regular Updates – Construction Partner is regularly updated to keep pace with your changing business needs. Although many construction software companies charge thousands of dollars for annual maintenance, regular updates of Construction Partner are just $395 per year!
Low Total Cost of Ownership (TOC) – With an initial investment of only $5,995 and just $395 for annual updates, Construction Partner delivers a TOC that is typically tens-of-thousands less than the other construction accounting software solutions on the market today. You get an easy-to-use package that's very powerful at a fraction of the cost!
Whether you've outgrown QuickBooks®, purchased software that is too complex for your needs or are just looking for a more efficient way to run your company, Construction Partner is the answer.