Construction Inventory Software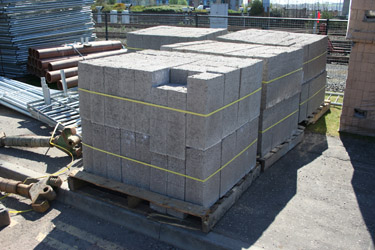 What's in the warehouse? Do you know? Construction Partner Inventory provides control of material inventories no matter where they're located. It is integrated with all aspects of Construction Partner, making what used to be almost impossible, finally manageable.
Construction Inventory Software Features
See What's on Hand - Shows primary and alternate vendors, current inventory value, current quantity on hand, average unit inventory value, standard cost, last order price and date and last invoice price and date; easily make adjustment based on physical inventory
Transfer Inventory to and from Jobs and Work Orders - With or without accruing sales tax
Supports Three Methods of Unit Price Charge-Out - Standard cost, average inventory value and last purchase price
Update Inventory Quantities at the Time of Material Receipt or from Vendor Invoice - Gives you lots of flexibility
Maintain Vendor Price Books on All Material Purchases - Listed by vendor part number, notes, last unit price and last date of purchase
Group Inventory Items by User-Defined Classes - Each class may have its own default General Ledger accounts for inventory assets and cost of goods sold
Complete Integration – Seamless integration with Job Costing, Service Billing, Purchasing and all other accounting modules automates processes; for example, inventory is automatically reduced when a sale is posted
Audit Trail - Inventory transactions are permanently maintained in a separate file to provide a complete audit trail of all material receipts, transfers, sales and adjustments
Robust and Flexible Standard Reports – Puts in you in control off all aspects of inventory management
More About Inventory Reports
Click here to schedule a 1-on-1 demo of Construction Partner's Inventory features.