Construction Estimating Software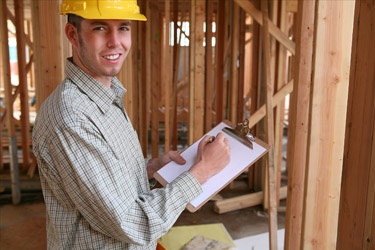 Speed and accuracy are critical to winning profitable work. That's why it's tough to be competitive if you're spending too much time creating estimates in spreadsheets – over and over again.
Construction Partner's Estimating module simplifies and automates your estimating process. It includes time-saving takeoff tools and setup options. See features list below.
Do some of your estimators use spreadsheets or other 3rd party tools? No problem. Construction Partner can easily import data from these sources.
With Construction Partner, you'll spend less time calculating estimates and more time bidding for new work.
Construction Partner's Estimating Features
Flexible Labor & Equipment Setup - Setup unit pricing in dollars/unit or values such as units per hour/day; estimate cost of labor by trade or market
Supports Takeoffs for Greater Accuracy - Takeoff estimating quantities by individual work items or assemblies
Standard or Custom Formulas Create Accurate Costs- Predefined formulas calculate common costs; easily create custom formulas when needed
Speed Labor Calculation - Setup customized crews with mixed craft loading in 10 different labor markets
Compute Labor & Burden Separately - Let's you calculate labor costs using either full-time or subcontractors
Generate Bill of Materials - Can be imported from spreadsheet programs or other 3rd party estimating packages
Easily Update Material, Equipment and Labor Prices - Protect profit by easily entering percent changes when costs fluctuate
Copy Prior Bids - Saves time by reducing estimating and takeoff time for similar projects
Modify Work Items and Prices On-Screen - Ensures consistency and accuracy
Control Bid Profitability - Create separate markup and profit percentages for each bid
Add Bond Premiums to Estimate - Calculate rates from pre-defined tables
Robust and Flexible Standard Reports - Provides ability to review bids in detail or summary format
Speed Job Setup – Transfer estimates to Job Costing for automated setup of line-item budgets or import data from spreadsheets/3rd party estimating software
Seamless Integration – Shares data with the other Construction Partner modules like Job Costing and Payroll
Click here to schedule a 1-on-1 demo of Construction Partner's Estimating module features.