Construction Equipment
Management Software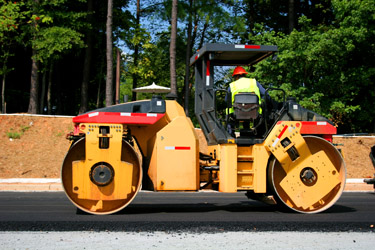 How you manage your equipment can determine whether you make money – or lose it. Construction Partner puts you in control of Equipment Management.
Charge equipment costs directly to jobs during Payroll timecard entry and track utilization to maximize equipment use. Create maintenance schedules for your mechanics and print detailed equipment lists to get the lowest possible insurance rates. Equipment Management is so complete, it even calculates depreciation automatically!
Construction Partner Equipment Management Features
Tracks Your Entire Inventory - Includes owned and leased equipment grouped by accounting and functional classifications
Automatically Calculates Depreciation – Complete integration ensures that period depreciation posts to both the General Ledger and equipment records
Tracks Equipment Disposition (Acquisition/Retirement) - Facilitates property tax and insurance carrier reporting
Flexible Billing Rates – Establish profitable hourly costs and billing rates to be charged to jobs or billed directly to customers
Easy Charge-Out - Equipment usage costs are allocated to jobs and work orders during Payroll timecard entry
Flexible Maintenance Schedules Optimize Use - Maintain schedules by month, mileage or hourly intervals
Detailed Maintenance History - A complete history of all maintenance costs, including repairs, parts/supplies, fuel, insurance, licenses/tabs and interest is maintained
Make Profitable Purchase/Rent Decisions – Provides complete tracking of equipment costs and actual utilization
Robust and Flexible Standard Reports - Includes a large selection of reports to track costs, utilization, maintenance and more
Click here to schedule a 1-on-1 demo of Construction Partner's Equipment Management module features.