Job Costing Software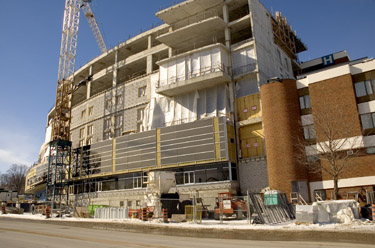 Tracking and controlling job costs is critical to maximizing profitability. For some contractors, however, pulling costs together seems impossible. Until now.
Forget spreadsheets and paper pushing, Construction Partner simplifies job costing. With our integrated, single entry system, the Job Costing module automatically collects costs associated with labor, materials, equipment and more. You'll get the quick answers you need without extra effort!
Job Costing Software Key Features
Flexible Job Setup - Lets you choose the options you need, like certified-payroll, preliminary notices and owner-paid worker's comp
Group Jobs Into Categories - For easy comparison reporting
Setup Budgets by Individual Line Item or by automatic transfer from the estimating module
Job Line item Codes - Defined by a combination of alphanumeric phase and cost codes, change order numbers
Online Job Summary - Provides at-a-glance access to actual, budgeted and projected costs
Integration - Ensures that job costs are automatically updated when an accounting activity batch is posted
Job Cost Transaction Journals - Gives you the capability to adjust costs between jobs or between line items within the same job
Estimated Costs-at-Completion - Can be automatically projected using two calculation methods
Simplify Job Setup - Duplicate structure from a similar job or from the job master index
Proposed Contract Change Log - Tracks estimated cost and contract value of each proposal, and can be reviewed online or in report format
Multiple Job Billing Formats - For maximum flexibility: Progress, Unit Cost, Cost Plus and Lump Sum
Preliminary Notice Print Options - Includes standard or custom formats
Robust and Flexible Standard Reports - Provide many views into the status of job costs and profitability (See details about Construction Partners Job Costing reports.)
Click here to schedule a 1-on-1 online demo of Construction Partner's job costing features.